Representative Clients

AT&T Inc. (NYSE:T) is a premier communications holding company and one of the most honored companies in the world. Its subsidiaries and affiliates — AT&T operating companies — are the providers of AT&T services in the United States and internationally. With a powerful array of network resources that includes the nation's most reliable 4G LTE network, AT&T is a leading provider of wireless, Wi-Fi, high-speed broadband, voice and cloud-based services. A leader in mobile Internet, AT&T also offers the best wireless coverage worldwide of any U.S. carrier, offering the most wireless phones that work in the most countries. It also offers TV service with the AT&T U-Verse® brand. The company's suite of IP-based business communications services is one of the most advanced in the world.

RenWeb's power, integration, ease-of-use and affordability are demonstrated daily in more than 3,000 customer schools as the leading provider of next-generation Internet-based school information systems. RenWeb's unmatched convenience and service include complete installation of the software, including conversion of data, along with a client interface that provides easy access to more than 300 integrated features. Developed by a university dean, RenWeb is leading the migration of schools from client server-based to Web-based systems, bringing administration, parents, students, and the classroom together with anytime, anywhere access to a full range of services. Features include Admissions, Enrollment, Scheduling, Student Billing, Lunchroom Management, Health Management, Attendance, Homework, Lesson Plans, Grade Book, Report Cards, Transcripts, Extensive Reporting Capabilities, Automated Emailing, and ParentsWeb.

PARC, a Xerox company, is in the Business of Breakthroughs®. Practicing open innovation, it provides custom R&D services, technology, expertise, best practices, and intellectual property to Fortune 500 and Global 1000 companies, startups, and government agencies and partners. It creates new business options, accelerate time to market, augment internal capabilities, and reduce risk for our clients. Since its inception, PARC has pioneered many technology platforms — from the Ethernet and laser printing to the GUI and ubiquitous computing — and has enabled the creation of many industries. Incorporated as an independent, wholly owned subsidiary of Xerox in 2002, PARC today continues the research that enables breakthroughs for our clients' businesses.

Spot Runner is a technology company that is developing the next generation of advertising services. Spot Runner's mission is to make advertisers successful by revolutionizing the entire advertising process — including the way it is created, targeted, planned, bought and sold. Spot Runner is unique in that it employs proprietary technology and analytics to inform every media plan, target advertisers' best prospects and optimize each campaign across television, the Web, radio or out-of-home.

Webcasting.com is a leading brand in the content delivery business, especially live and on-demand webcasting. It has the one of the most recognizable domain names in the industry, top search engine placement, and a loyal and growing customer base.

TuitionCoach is a personalized internet-based program that guides families step-by-step through the college financial aid process, offering: expert tips for completing financial aid applications; guidance to maximize financial aid eligibility; a personalized assessment of a student's financial aid award; analysis of college funding options; and email consultation. TuitionCoach.com's tools are based on experience derived from providing college funding advice to thousands of U.S. families.

PlanetSpace, a leader in commercializing space and developing space related technologies, with headquarters in Chicago, is part of the new emerging space commercialization business. Teamed with major players in rocket booster and spacecraft development, the company is set to take the lead in the commercialization of space. PlanetSpace is developing a broad spectrum of commercial space services that include Cargo and Crew to the ISS, Point-to-Point Global Travel, Space Tourism, Satellite Orbital Delivery and Escape Velocity Missions.

United Talent Agency is one of the entertainment industry's premier talent and literary agencies, representing many of the world's most widely-known figures in every current and emerging area of entertainment, including motion pictures, television, books, music, digital media and live entertainment. Collectively, UTA agents represent a significant cross-section of today's most acclaimed artists and entertainers, including winners and nominees of Academy, Emmy, Grammy, Screen Actors Guild, Directors Guild, Writers Guild, Producers Guild, Golden Globe and People's Choice awards. The agency is also globally recognized in the areas of film finance, film packaging, corporate consulting, branding & licensing, endorsements and the representation of production talent.

Pronto Networks provides carrier-class Operations Support Systems (OSS) that enables network operators to deploy and manage large public WLAN networks. Pronto Networks is funded by BV Capital, Draper Fisher Jurvetson and the Intel Communications Fund.

Speakeasy, is one of the nation's leading broadband voice (VoIP), data and IT service providers. Speakeasy helps small businesses succeed by offering simplified voice and data solutions that improve the customer experience, increase employee productivity and help cut costs. Based in Seattle, Speakeasy has provided award-winning customer service since 1994 and joined the Best Buy family of companies in April 2007, working with Best Buy For Business to champion technology for small businesses throughout the U.S.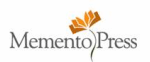 Memento Press provides the personal attention and the highest quality products needed to enrich your most cherished memories. In 2004, it opened the world's first photobook boutique. Since then, Memento Press has been committed to helping clients create high-quality, lasting memories from their digital and traditional photos.